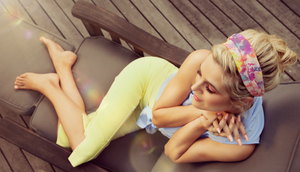 REFRESH THE NAIL CARE SERVICES YOU OFFER YOUR CLIENTS WITH HIGH-QUALITY BRANDS
Bio Sculpture has been creating high-quality gels for over 30 years and has accrued a renowned reputation for its commitment to education and professionalism.
BIOGEL
BIOGEL's easy-to-use gel in a jar system and is Five-Star Safety Rated, Vegan, Cruelty-Free, and contains no dehydrators, primers, or bonders. With more than 200 gel colors and the unique treatment gels that create flexible, medium, and solid results, it's easy to create a healthy, unique experience for your client.

EVO
EVO Gel is a long-lasting, pigment-rich, easy-to-apply bottle and brush gel polish system with a high gloss mirror shine. Evo has three versatile bases which protect, build and enhance natural nails, as well as High Gloss and Suede Matte Top Coat. Every gel is 100% Vegan, Cruelty-Free, and the entire Evo system is designed to be compatible and complementary to Bio Sculpture's wide range of products.
BOTH BRANDS OFFER EXTRAORDINARY RESULTS
DURABLE
BIO SCULPTURE® BIOGEL & EVO brands offer long-lasting high shine, no drying time, and no nail damage.
It offers:
• Soak-off gels that are safely removed in 10-20 minutes.
• Durable yet flexible natural gel nail extensions.
• Damage-free nail hardening treatment that enhances the growth of the natural nail.
SOLUTIONS FOR EVERY NAIL TYPE
BIO SCULPTURE® professional nail care solutions provide highly-customizable flexible, medium & solid finishes for all nail types.
AVAILABLE ONLY THROUGH LICENSED PROFESSIONALS
BIO SCULPTURE® BIOGEL & EVO products are available exclusively through licensed manicurist and cosmetologist.
BIO SCULPTURE® BIOGEL & EVO PRO CERTIFICATION
Want to become Bio Sculpture® BIOGEL Certified?
 One of our 3 BIOGEL Professional Starter Kits must be purchased by creating a professional account (For the BIOGEL line ONLY). Once you buy your Professional Starter Kit, a Bio Sculpture Account Manager will get in touch with you to get you signed up for the next scheduled training seminar.
WITH US, YOU CAN BECOME AN EXPERT ACROSS ALL OUR BRANDS
We have professional training classes across the USA to help get you started and help build on existing skills.
BIO SCULPTURE® BIOGEL & EVO CERTIFIED PROS ARE A STEP ABOVE THE REST.

They are those rare manicurists who strive to offer exceptional services and offer a product brand that is non-damaging and safe for their clients.
They made a commitment to BIO SCULPTURE® to provide their clients with its superior product brands to ensure their customer's nails stay healthy and damage-free.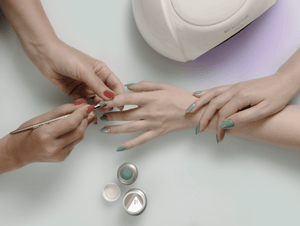 REFRESH YOUR SKILLS WITH MARKET-LEADING TRAINING
To help you be the best beauty professional you can be, we have expert courses available throughout the US for our flagship brands.

PLEASE NOTE THAT DUE TO COVID-19, ALL OUR IN-PERSON HANDS-ON TRAINING CLASSES HAVE BEEN PUT ON HOLD FOR THE INTERIM. WE DO HOWEVER HAVE ONLINE ZOOM TRAINING WEBINARS AVAILABLE TO GET YOU TRAINED AND BRAND CERTIFIED. ALL WEBINARS HAVE AN EDUCATOR PRESENT TO TEACH ALL ASPECTS OF OUR BRANDS AND ANSWER ANY QUESTIONS YOU MIGHT HAVE.
DISCOVER OUR TRAINING