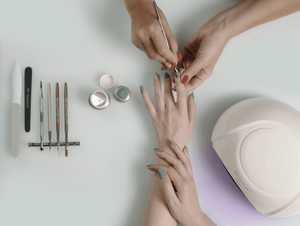 WANT TO BECOME BIOGEL CERTIFIED?
BIOGEL PRO CERTIFICATION CLASSES | OVERVIEW
BIOGEL Training Classes are offered in small, intimate classroom settings, with no more than eight students per class.
The small class size enables our Bio Sculpture Educators to give every manicurist valuable personal time and attention. Bio Sculpture USA Training Classes are more than just demonstrations; we provide our manicurists with hands-on, up close, customized one on one training, where they can learn to apply a perfect BIOGEL application every time.
As a Nail Company that is internationally known for its high standards in Education, we would like to see ALL of our manicurists and customers succeed.
Not only using our products, but in their salon as well. That's why we sell our Bio Sculpture Gel products directly to you, the Professional Manicurist.

Our Customer Service representatives are available at 1-(800) 770-4493 to answer any questions about our Training Classes, products or any other questions you may have before or after any of our Bio Sculpture Training Classes.
FIND THE BIOGEL CERTIFICATION CLASS THAT IS RIGHT FOR YOU.
BIOGEL BOOTCAMP CLASS
Pre-Requisites:
• Valid US stateboard Manicurist or
Cosmetogist License
• Purchase one of 3 BIOGEL Pro Starter Kits.
--------------------
The BIOGEL Boot Camp
Training Class is included with the purchase of a Professional Starter Kit, meaning that the Training and Class is priced into the cost of your Pro Starter Kit already. Each class is designed to teach all aspects of the BIOGEL's application and removal process, along with everything that it takes to be a successful BIOGEL manicurist!
VIEW CLASS DETAILS
BIOGEL BOOTCAMP REFRESHER CLASS
Pre-Requisites:
•A Valid US State Board license
•A completed BIOGEL Boot Camp
•Your BIOGEL Pro Starter Kit
--------------------
Have you already taken the BIOGEL Boot Camp Training Class and are looking to refresh your skills? Then the BIOGEL Boot Camp Refresher class is exactly what you have been looking for.
VIEW CLASS DETAILS
BIOGEL ADVANCED CLASS
Pre-Requisites:
•A completed BIOGEL Boot Camp Class.
• Six months or more of actively using BIOGEL with regular, consistent orders of both BIOGEL Clear Gel & BIOGEL Color Gel orders.
•Your Professional BIOGEL Starter Kit or similar products.

--------------------
BIOGEL Advanced Training classes are highly recommended to learn more advanced application techniques and become an expert across all of our brands.
VIEW CLASS DETAILS
TRAINING REGIONS | LOCATIONS & DATES