PRO SHOP | EVO PRODUCT CATAGORIES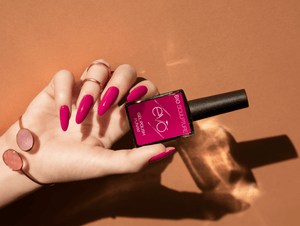 WHY CHOOSE EVO GEL?
• 100% Compatible with Bio Sculpture Gel 
• Over 150 Colors 
• Collections launched all through the year
• Fully Trained Educators to offer round the clock advise
• 100% Vegan System
• Industry leading training based on 30 years experience
Spring/Summer 2022
DREAMTIME Collection
Six dreamlike shades inspired by the beauty of elements from nature's earliest origins.
VIEW MORE
SHOP "EXTRAS"
Salon essential product to offer the perfect nail care service.