THE DREAMTIME COLLECTION
Introducing our EVO Dreamtime Collection! There are six dreamlike shades inspired by the beauty of elements from nature's earliest origins!
152 | ALINTA
This trendy pastel yellow is youthful and joyous but soft - as the first glimpse of an early morning sunrise.
-----------
Shop this color @ EVO Pro Store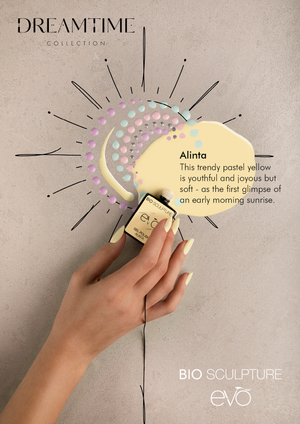 153 | KIRRA
Meaning "dancing leaf", Kirra is a fresh, light and very lively soft-hued teal color.
Shop this color @ EVO Pro Store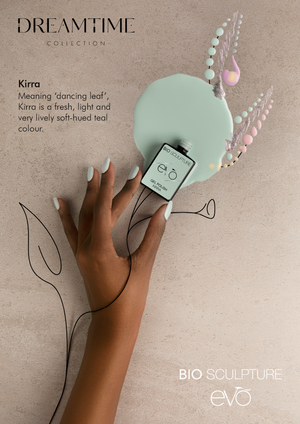 E154 | ARIA
A marble-grey melody. This earthy neutral is sure to go with anything and everything this season.

Shop this color @ EVO Pro Store
E155 | BINDI
A gorgeous light-toned lavender color, fluttering ancient femininity and solidity.
-----------
Shop this color @ EVO Pro Store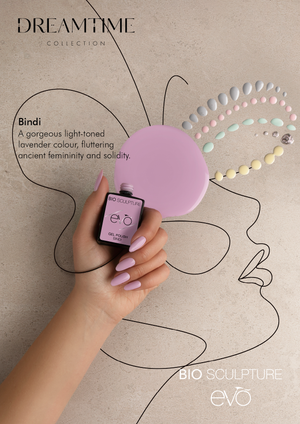 E156 | RELLIE-ROSE
This rose-pink pastel speaks of beauty and strength. Soft-toned but sure to make a statement.
-----------
Shop this color @ EVO Pro Store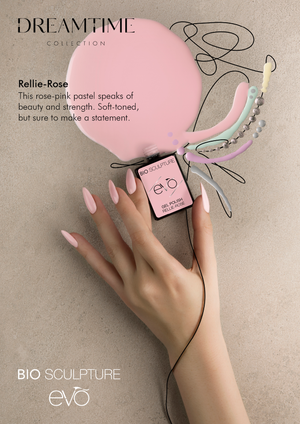 E157 | LOWANNA
 Like the nature of any graceful woman, this pinkish-silver EVO Iron Lady has many metallic sides and shades to be discovered.
-----------
Shop this color @ EVO Pro Store